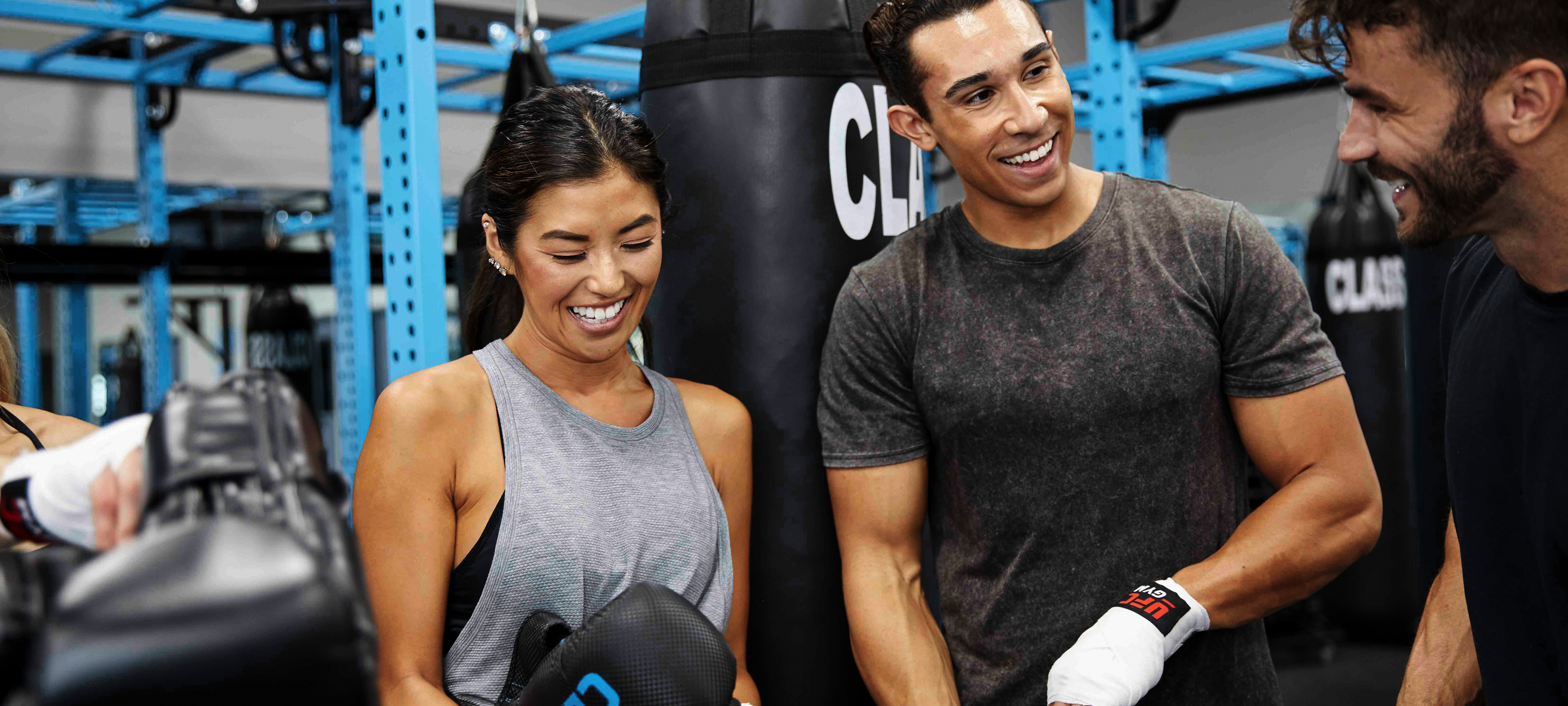 CLASS is in Session
First Class
Don't be intimidated, everyone is welcome at CLASS! The workouts are designed for all levels. Our friendly coaches and staff will ensure you feel comfortable and ready to crush it. With our heart rate technology and performance screens, you'll know exactly when to push yourself and how to get stronger. Arrive early to the studio for an introduction. The CLASS community is in this together!
Book Your Spot
Remember to save your spot for CLASS. Classes fill up quickly, so book early to ensure you get your spot in the room.
Check In
Please arrive at the studio 30 minutes early for your first class. Our coaches are excited to meet you and get you set up for CLASS!
Equipment
If you have gloves and wraps, bring them! If you don't, let the front desk know, and they will fit you with everything you need to crush your workout.
GIVE IT YOUR ALL
CLASS is 50 minutes of your day. Leave stress at the door, push yourself, and enjoy your time in the studio. Our team will be guiding you every step of the way to help you challenge your limits and take you out of your comfort zone!